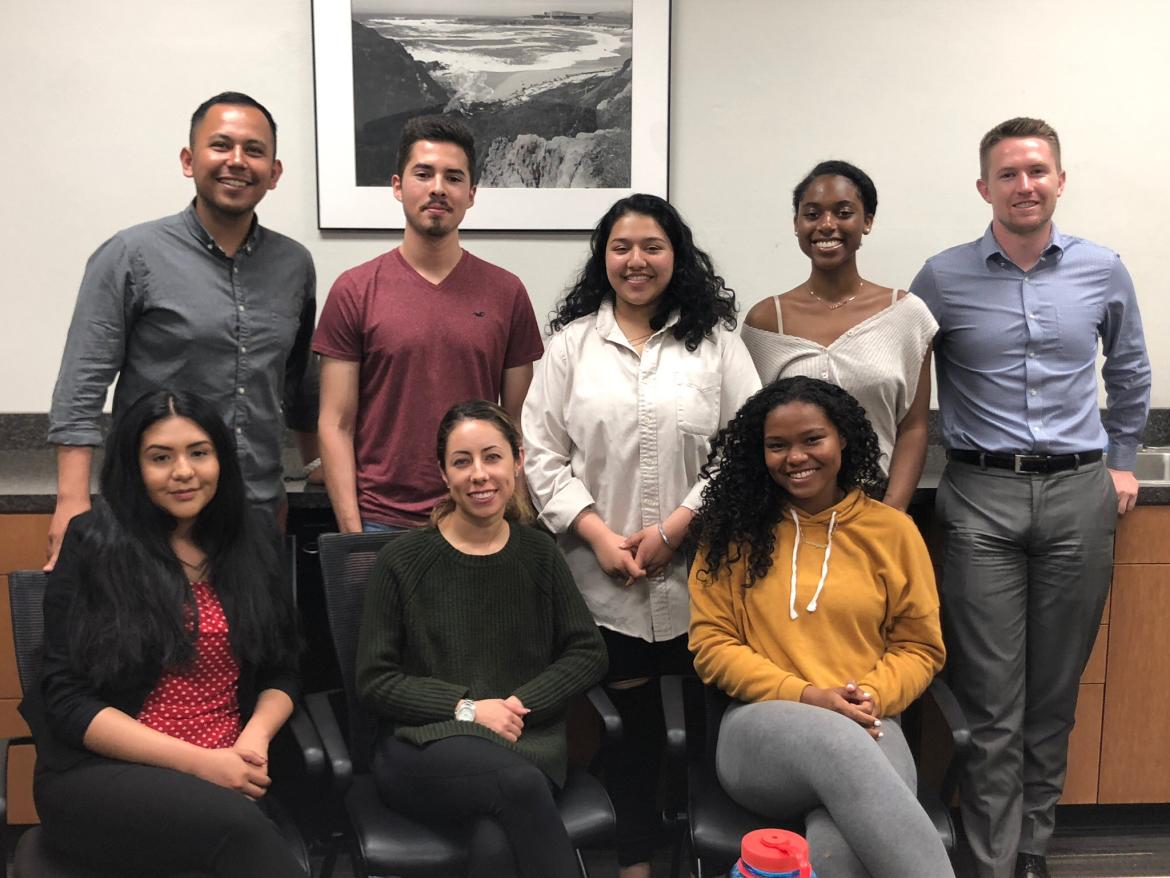 About URPI
The Undergraduate Research Partnership Initiative (URPI) is an internship opportunity led by SAIRO staff intended to provide interested undergraduates with research, assessment, and consulting experience. Each year, interns work alongside a Student Affairs department to conduct a year-long research project.
Through their participation in URPI, our student interns gain valuable research and assessment skills that make them marketable and highly competitive for both graduate school and professional careers after college. At the same time, SAIRO benefits from incorporating student perspectives in research about their campus experiences. Ultimately, the purpose of the URPI is to 1) meaningfully engage UCLA undergraduates in the collection of institutional data on their experience, 2) provide Student Affairs and the broader UCLA community with data on the experiences of UCLA students, 3) to produce ongoing research that will identify characteristics of a positive campus climate for students of all backgrounds inclusive of race, religion, gender, sexual orientation, socioeconomic background, gender identity, and disability.
Current URPI Projects
Dashew Center for International Students & Scholars
Working with the Dashew Center for International Students and Scholars, URPI interns assessed the information needs of UCLA international students and how those needs were being met by the Dashew Center's website and other means of communication. Using survey methods, in-person interviews, and Google Analytics, interns provided the Dashew Center with a report reflecting the ways by which international students interact with the current website, and recommended potential areas of change.
Bruin Resource Center
URPI interns, in partnership with the Bruin Resource Center, assessed the satisfaction of professional staff and student staff in the BRC. This quantitative assessment used a survey to gather capture the perception of satisfaction amongst staff across several key areas such as leadership, teamwork, and professional development. The project provided the BRC with an aggregate snapshot of staff satisfaction and recommendations to implement within the working environment.
Previous URPI Projects
The previous URPI projects page contains brief descriptions of past projects, as well as links to associated reports and briefs.
Interested Students
SAIRO is currently recruiting for the 2019-2020 academic year. Please read the full job description here. To be eligible, applicants must be enrolled undergraduate students at UCLA through Spring 2020. If you believe you can contribute to the URPI team, apply online by 5pm on Friday May 31. No previous research or assessment experience is needed.